The Brown's Family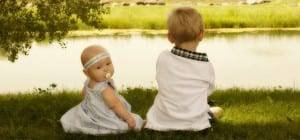 This weekend I was able to photograph the Brown's Family and their two adorable children. I love photographing kids and if I had my choice, I would chase down three-year-olds all day long if it meant I got that one perfect photo. This past weekend, that is exactly what I did. Rudy is three and he is the perfect little three-year-old. He had a lot of energy to burn off but he had the right idea because it was a great way to escape the mosquitoes!
It was so much fun photographing these children and their gorgeous blue eyes. Thank you SO much for letting me spend part of my day with them! I hope you enjoy your sneak peek!!! :)
Rudy taking a break
We made the long walk to the train tracks…what good sports all of them were!