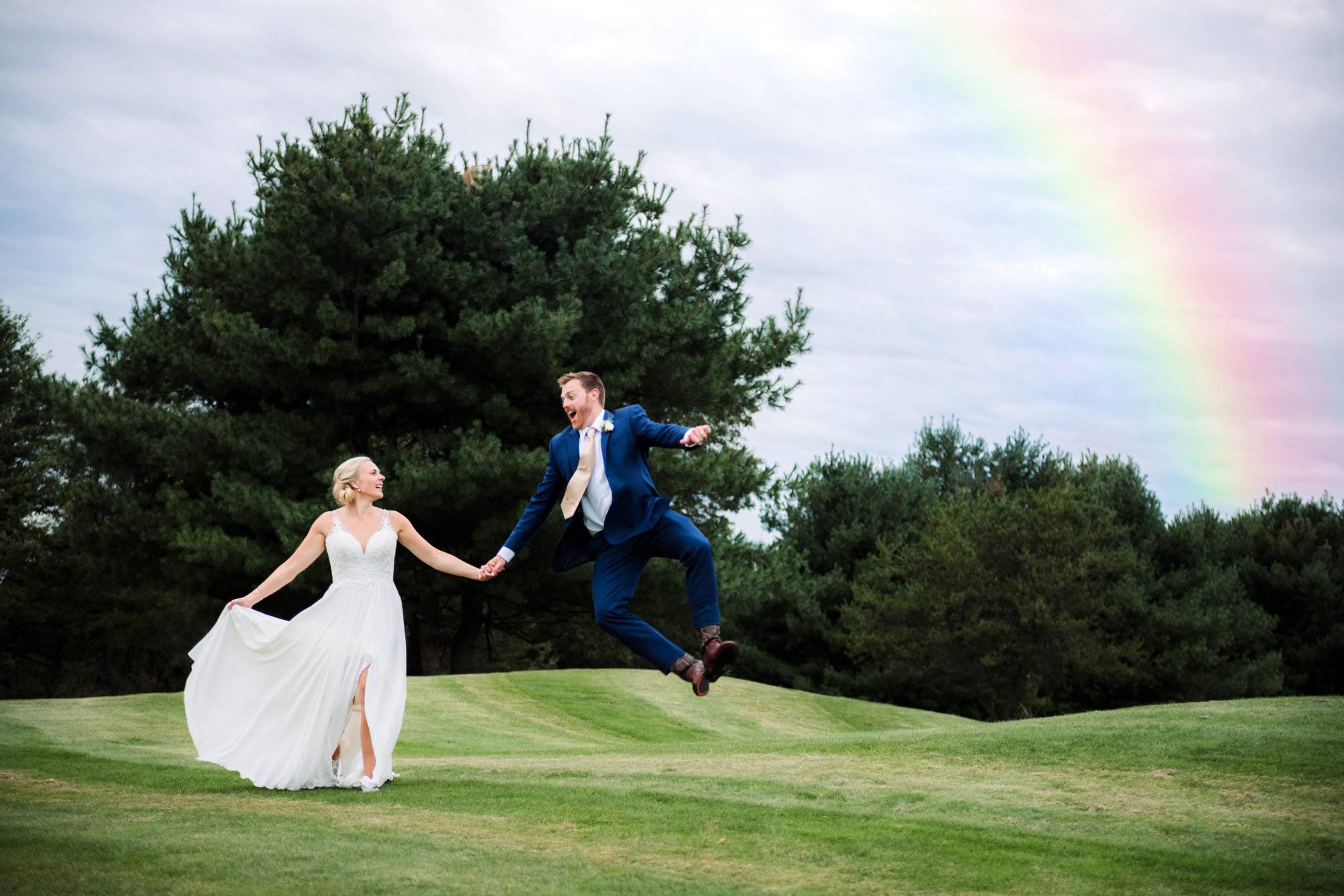 The day I met Rachel and Bob for their engagement session, they had already been up since about 5 am and filled their morning with waterskiing. Can we say, impressive?
Rachel and Bob carried their love for the water into the details of their wedding day, as well as a few other surprises from their trip to Germany. Their fun-loving personalities shined through with some sweet dance moves to good ol' polka music.
Read more to hear some great tips from Rachel and Bob on the Spring Brook Resort in Wisconsin Dells, WI and their wedding day.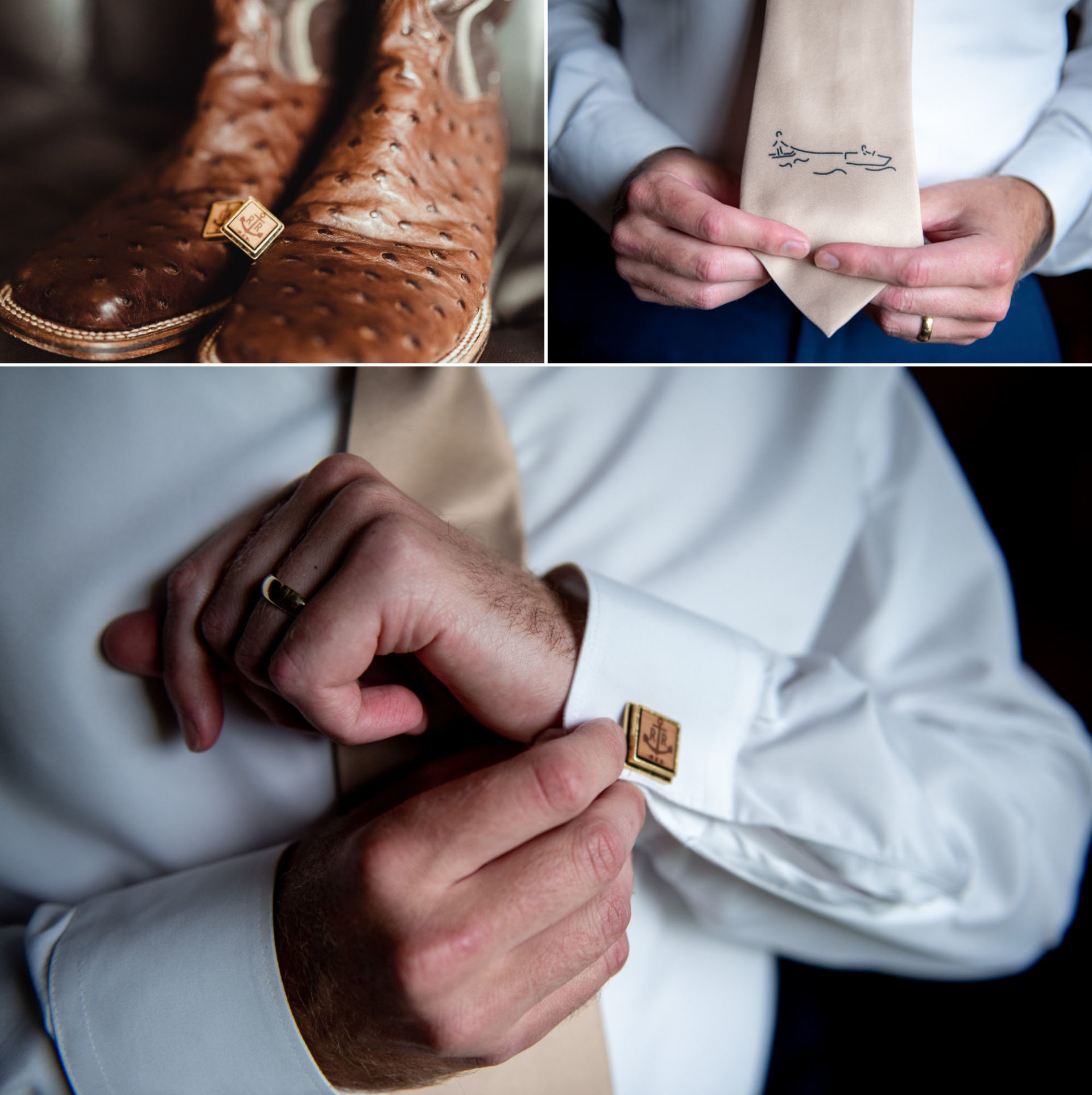 What did you book first; venue, photographer, food? Why and would you change that order looking back? The venue included food and we booked that first. I think the order worked out well and we only toured Spring Brook.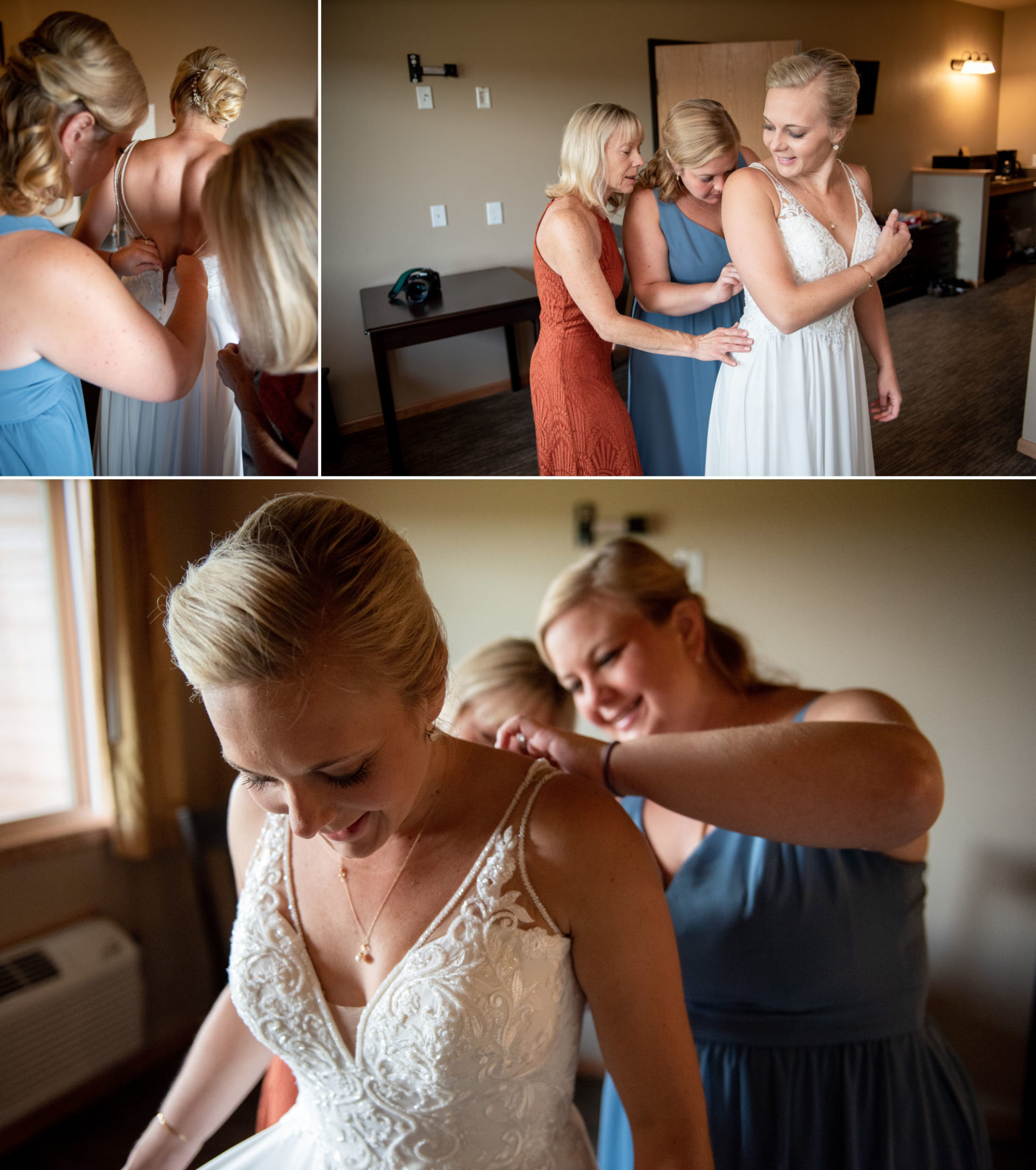 What did you stress about, but you laugh about now? Trying to keep to a tight schedule, it all works out!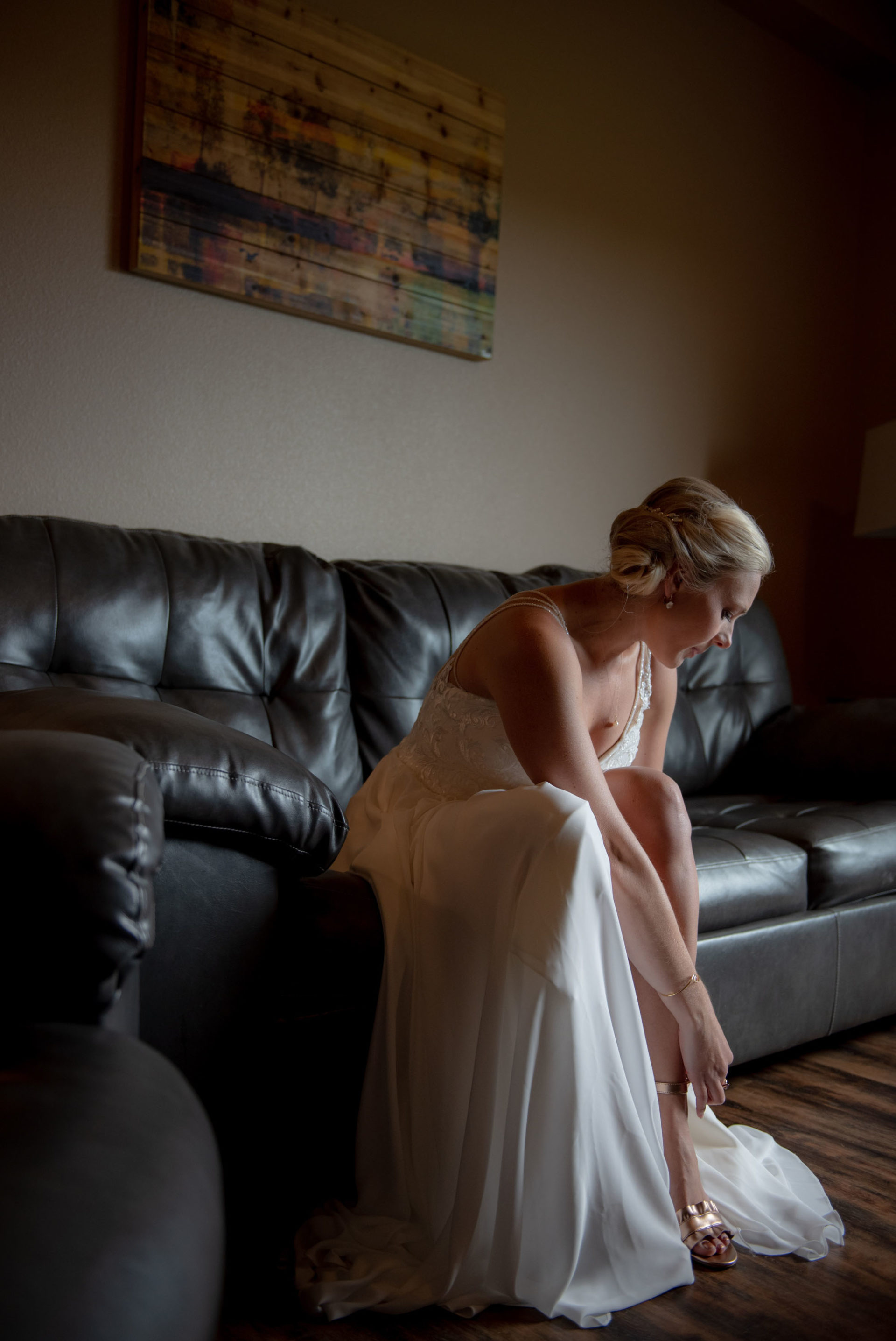 Any words of wisdom for planning couples? After being in a few weddings and from our own, I've learned that the less moving back and forth from places makes life less stressful. Try to find places close together, don't go all over the place to take pictures. Plan time to be at cocktail hour to talk with guests; it makes the day last longer.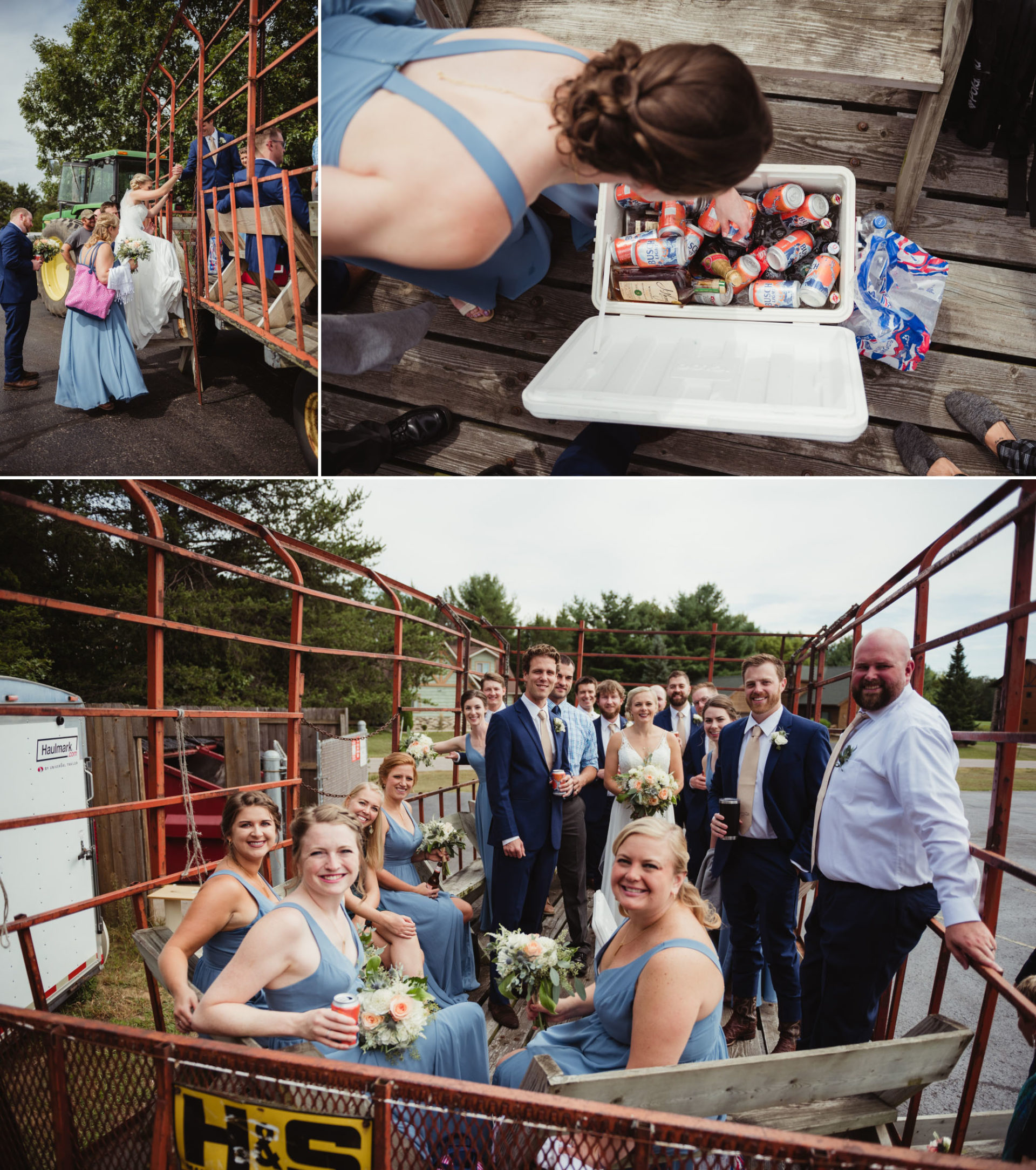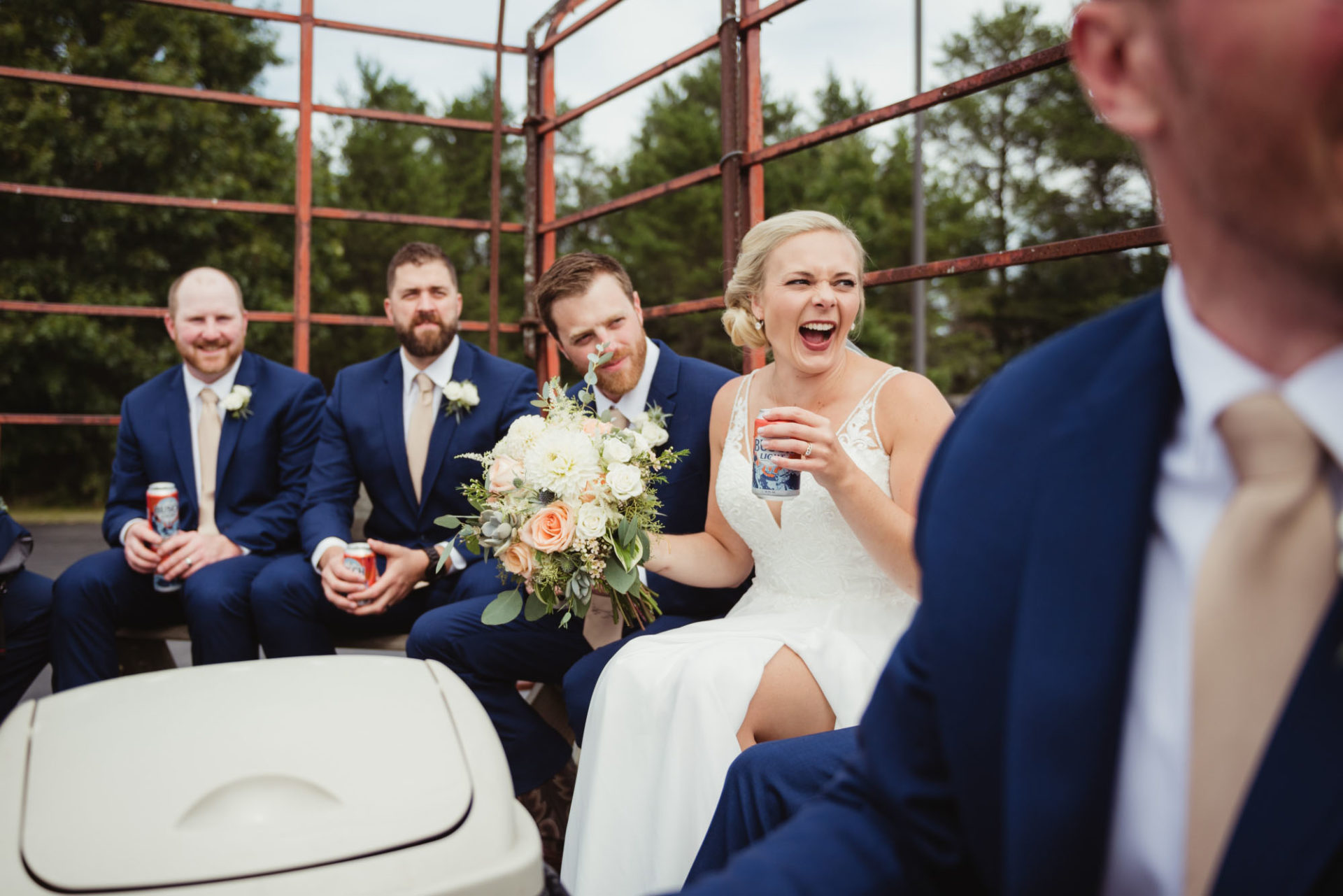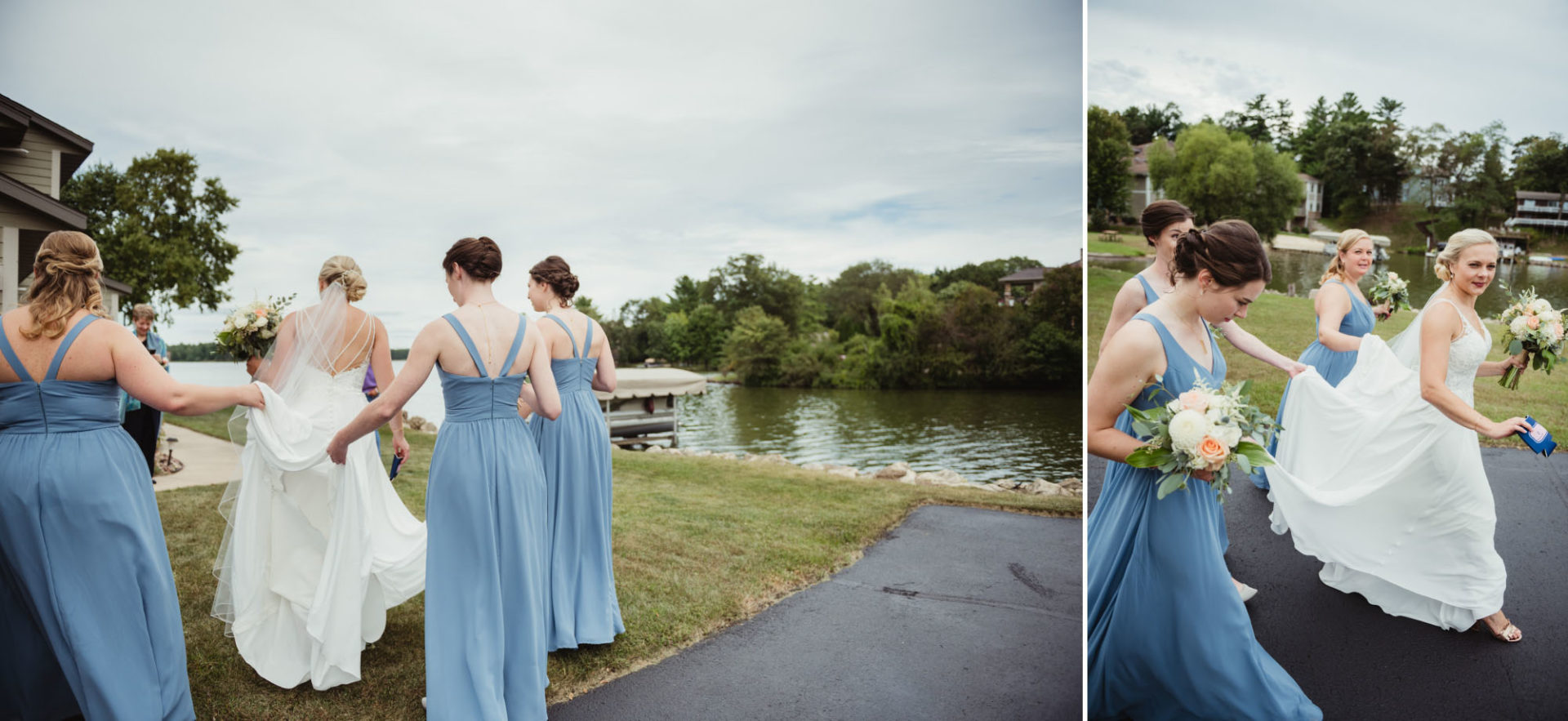 What was your most memorable part of the day? The tractor ride, wedding party speeches, and polka dancing.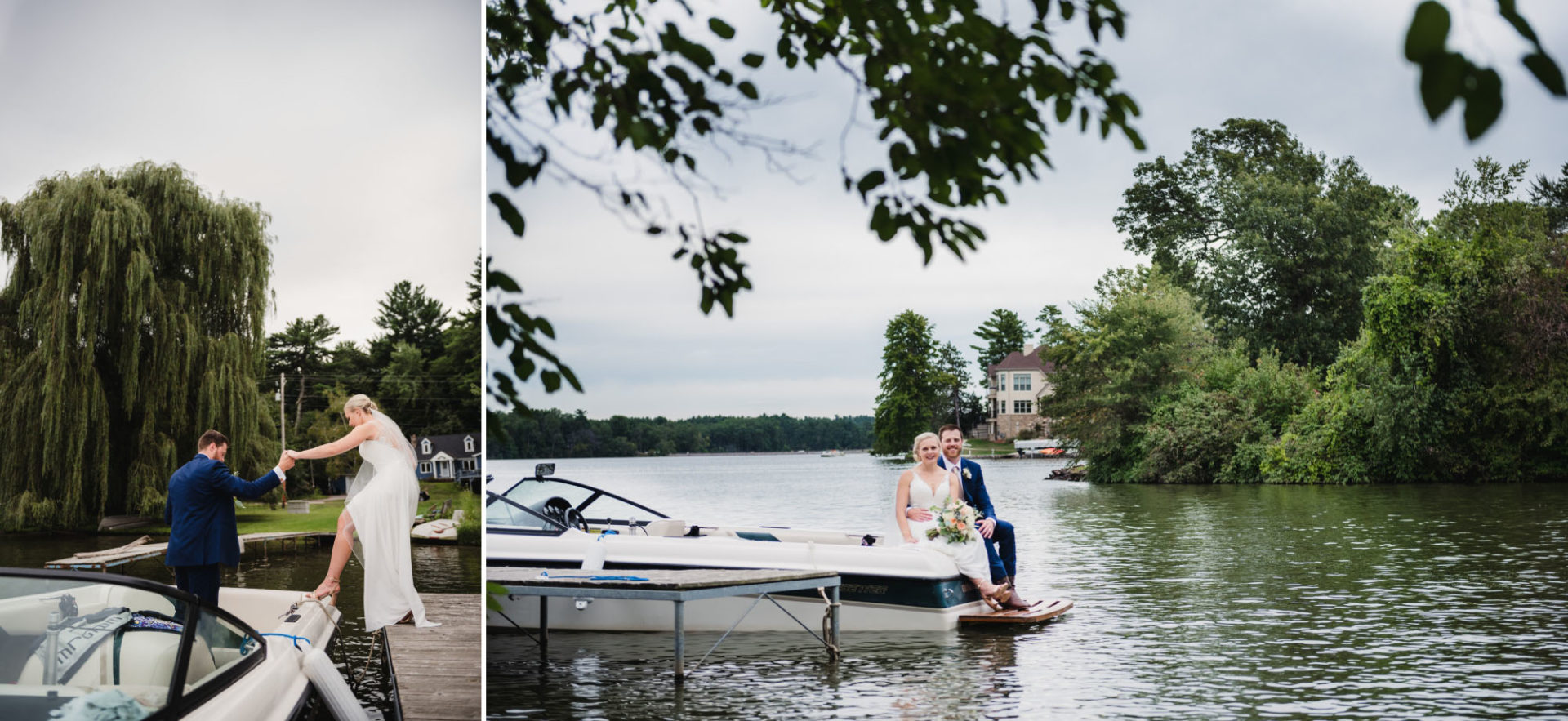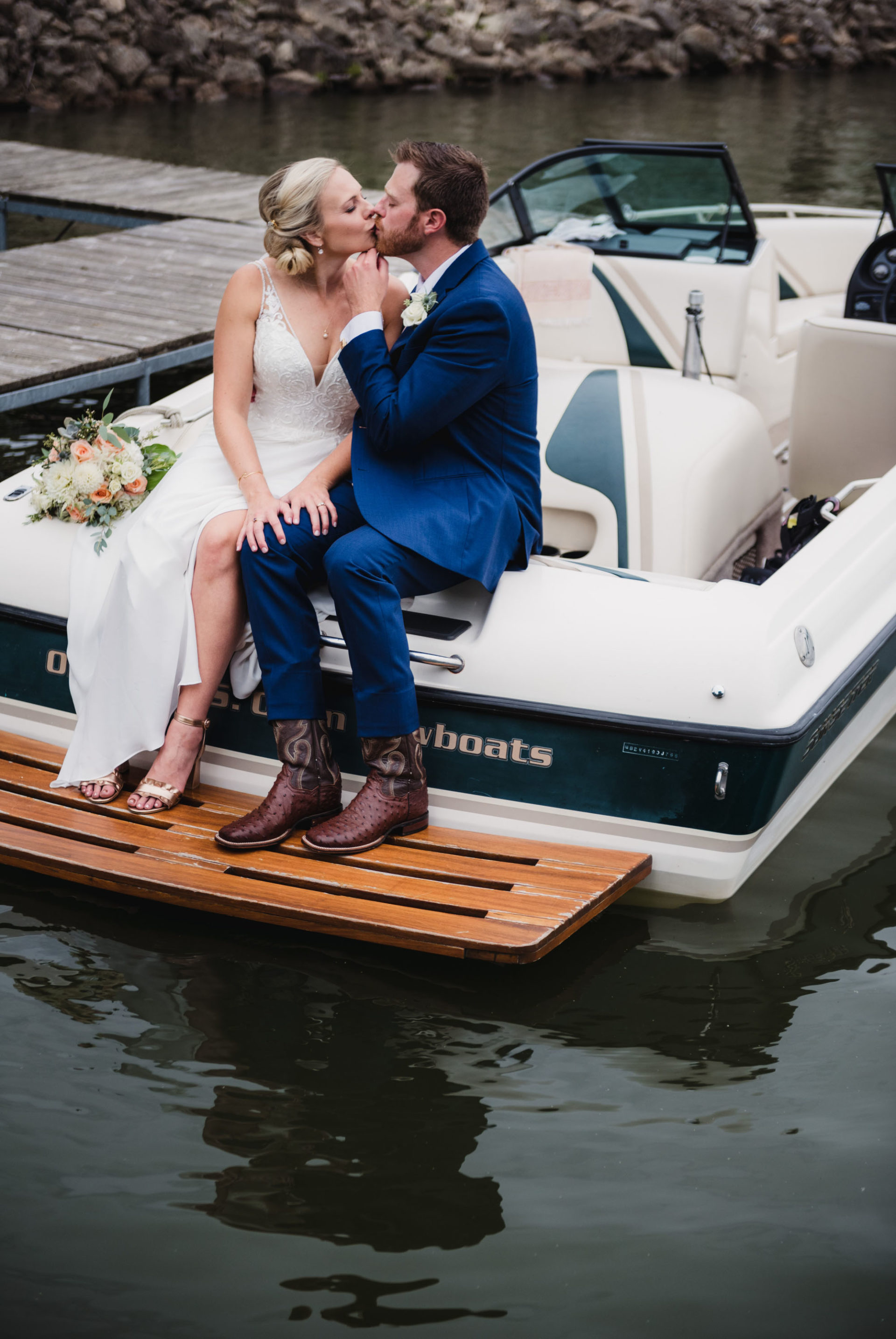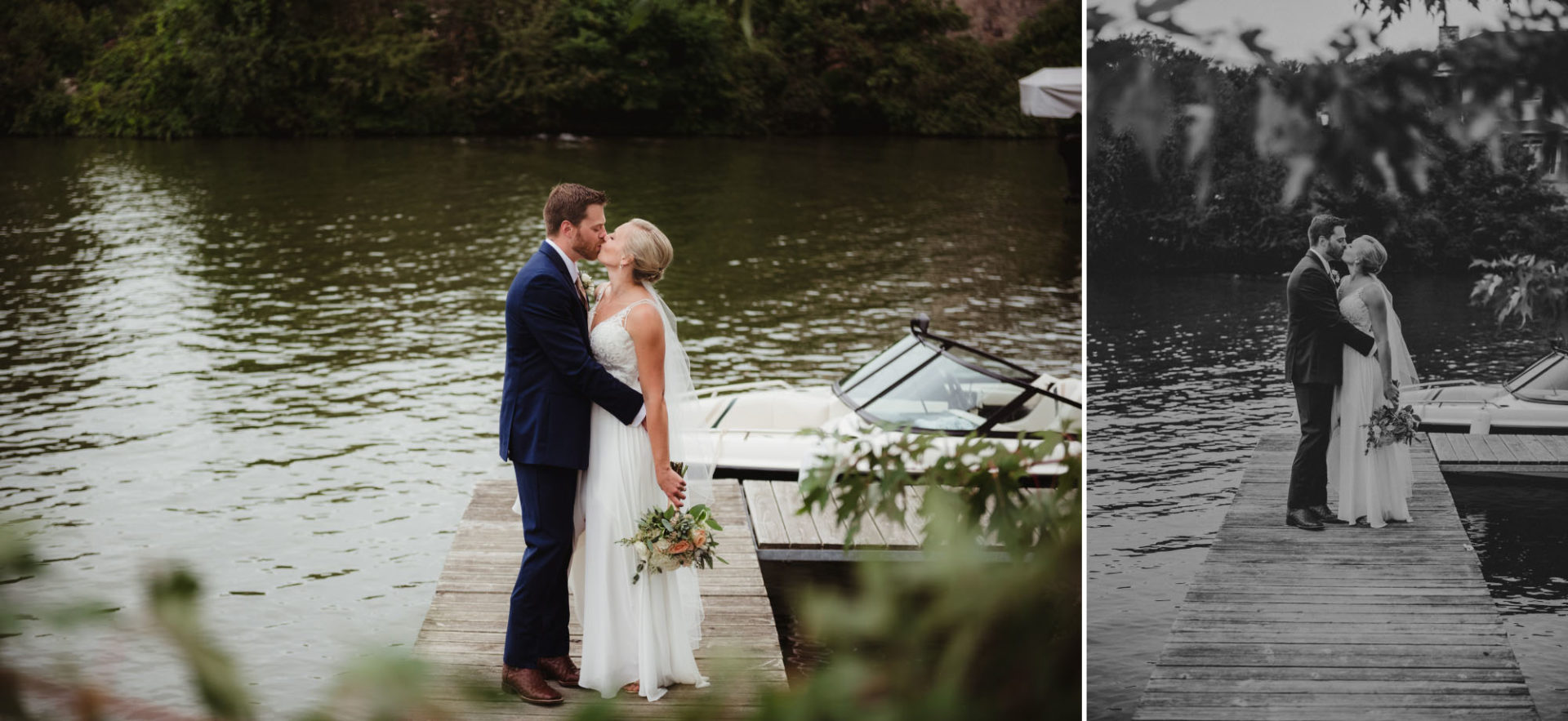 What made you choose Spring Brook Resort? Price (we may have had a "keep price as low as possible but within reason" attitude), the location (Wisconsin Dells), flexibility and reasonable price for bar. Plus, after touring, we loved the outdoor tent.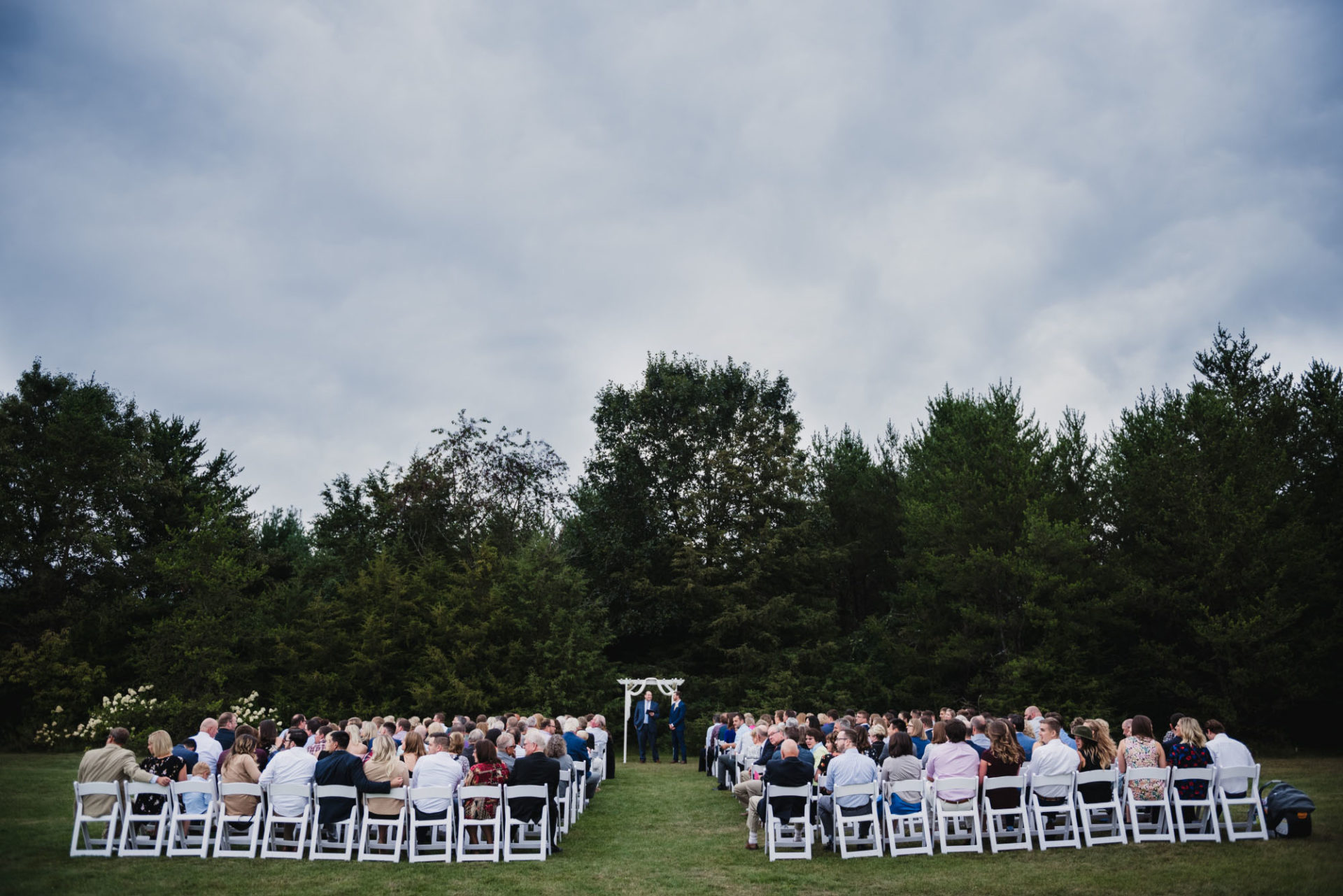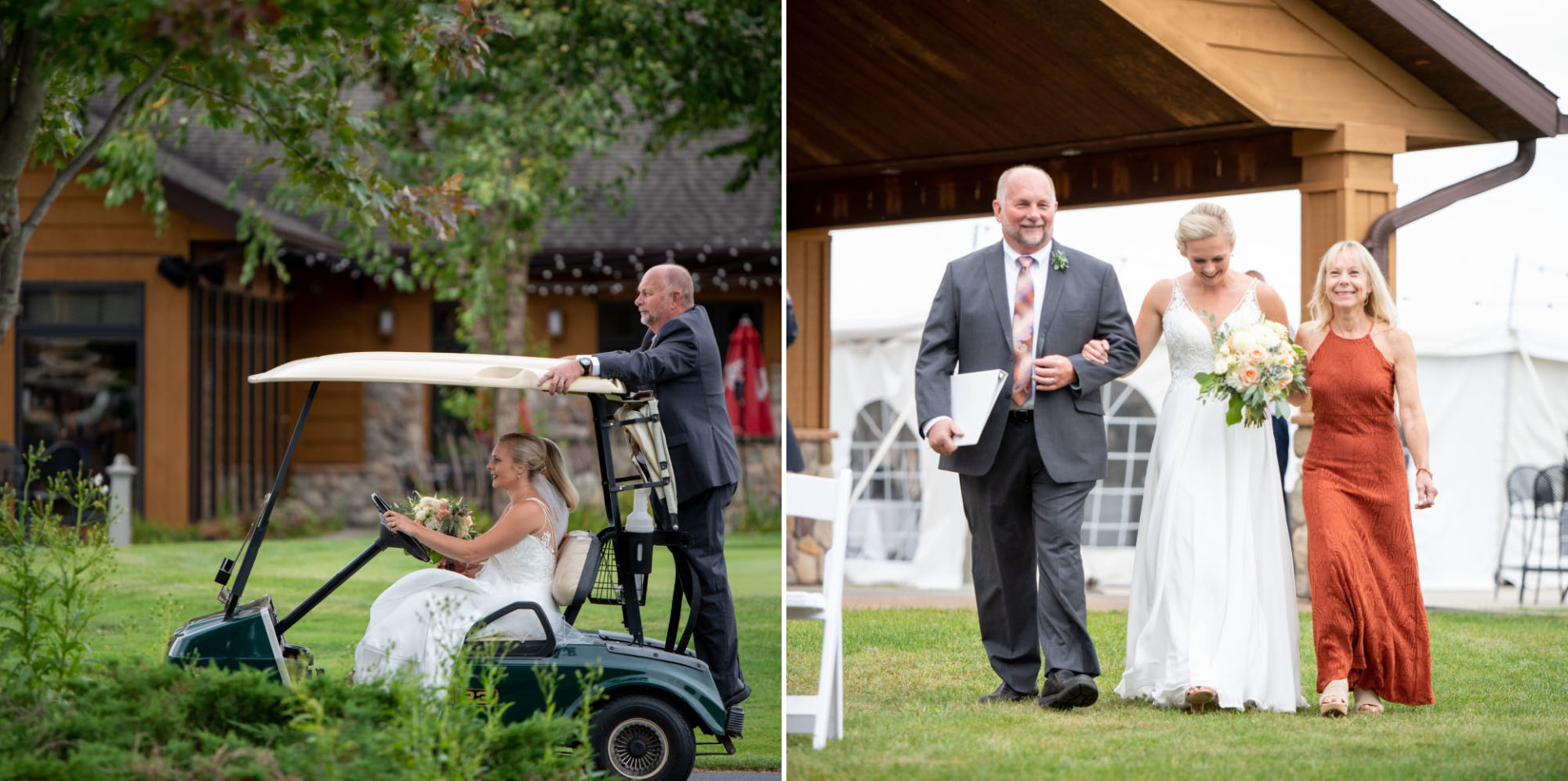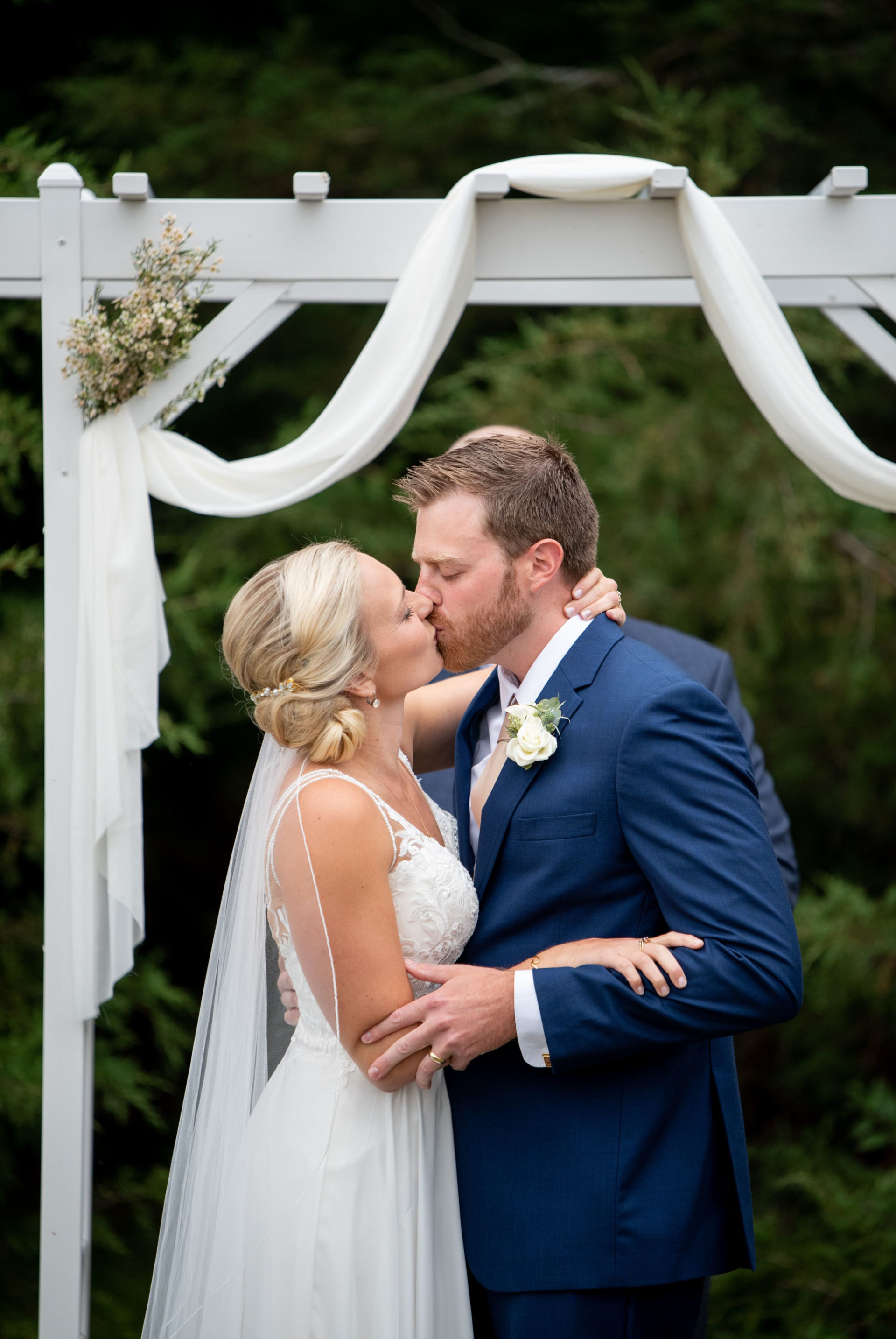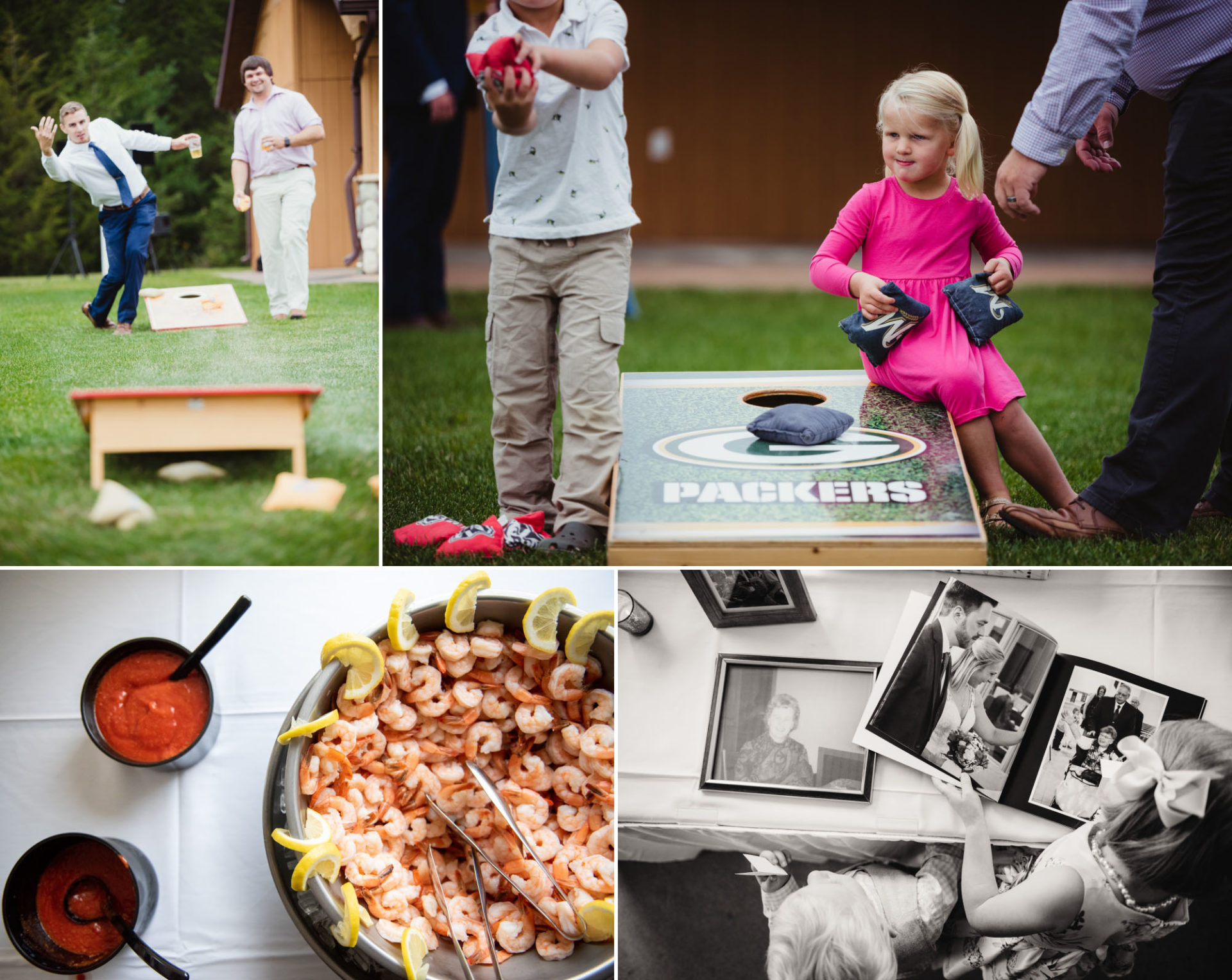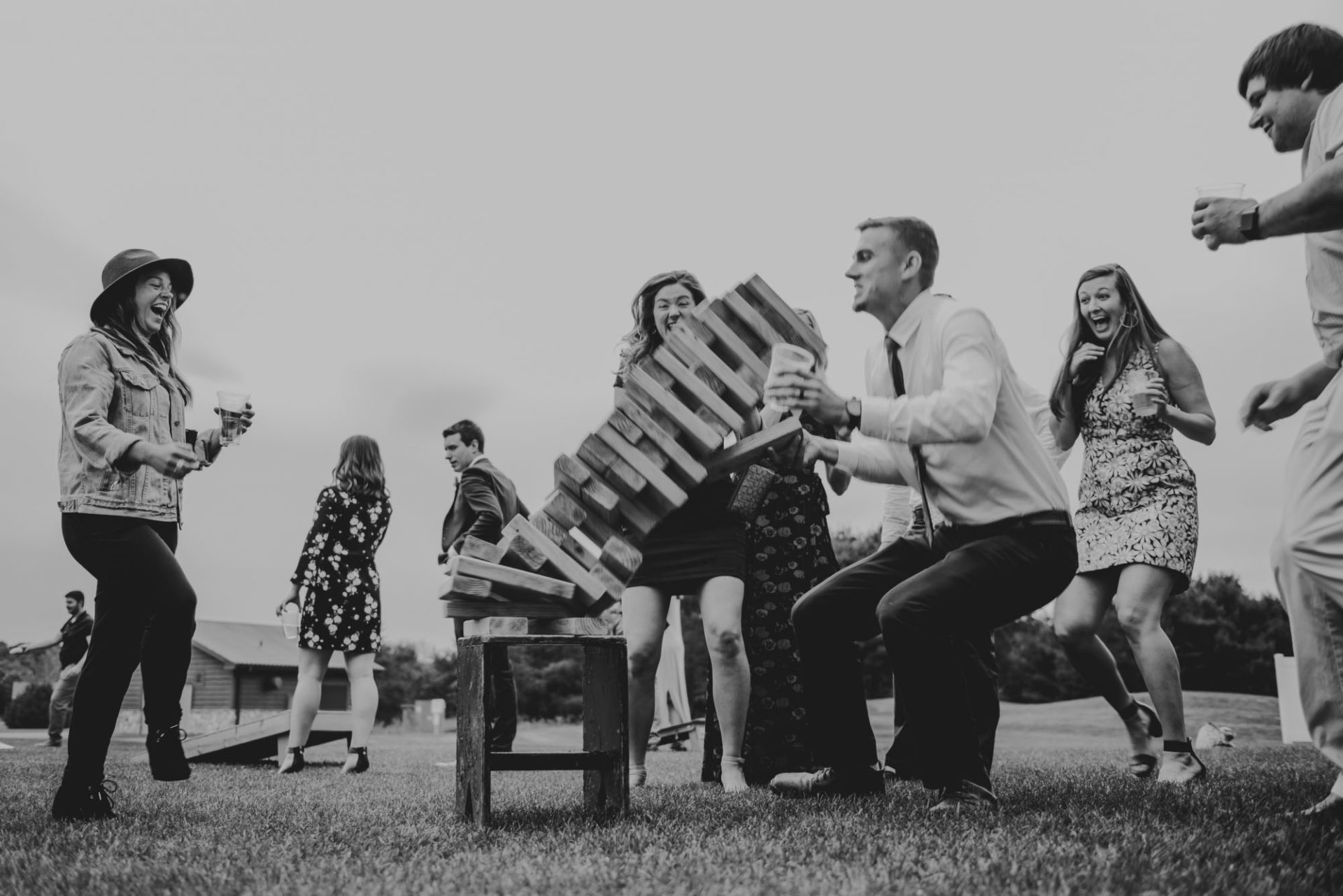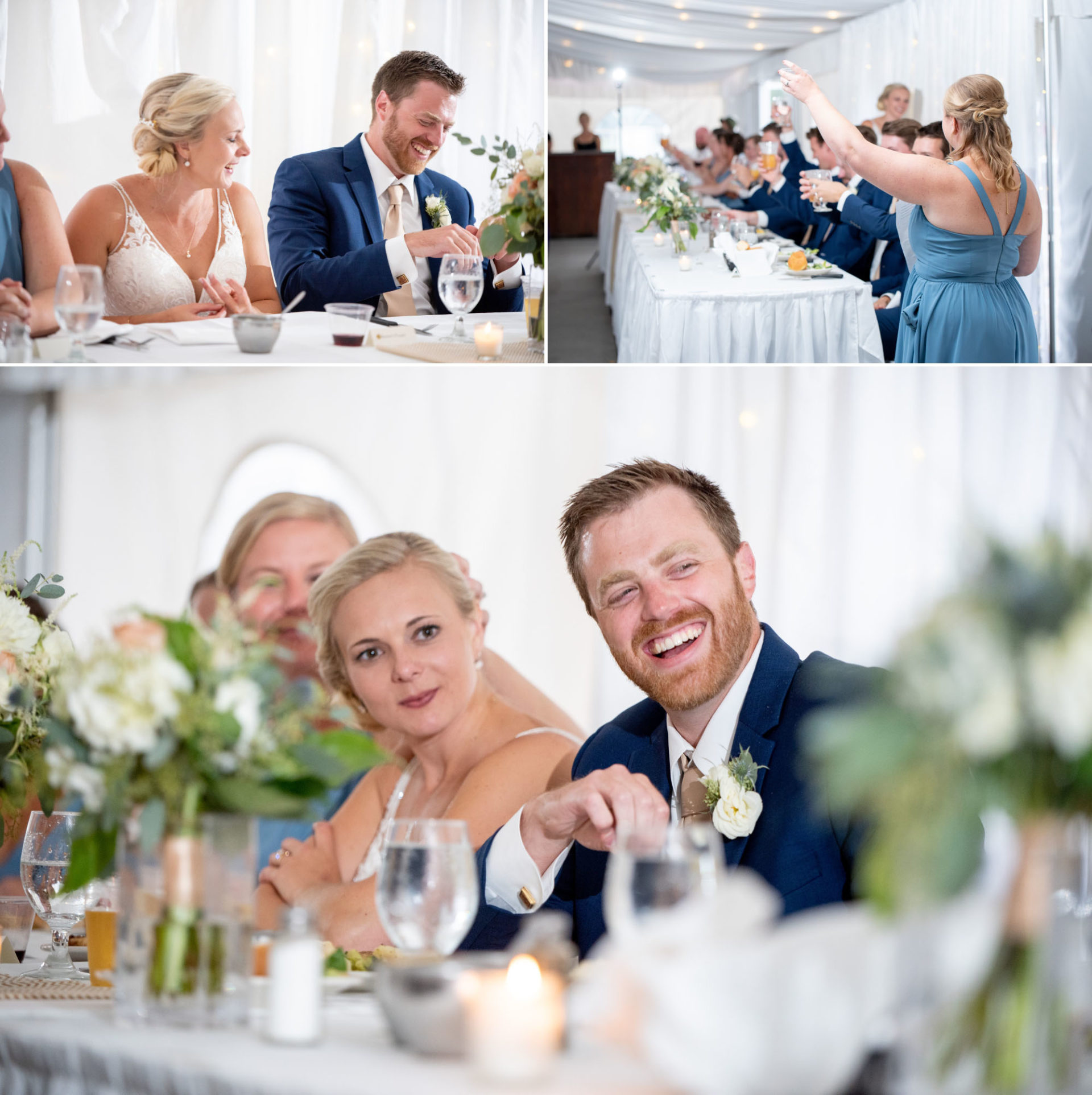 Best advice you received from any friends or family? Put your wedding dress back on, you can wear your German outfit any day.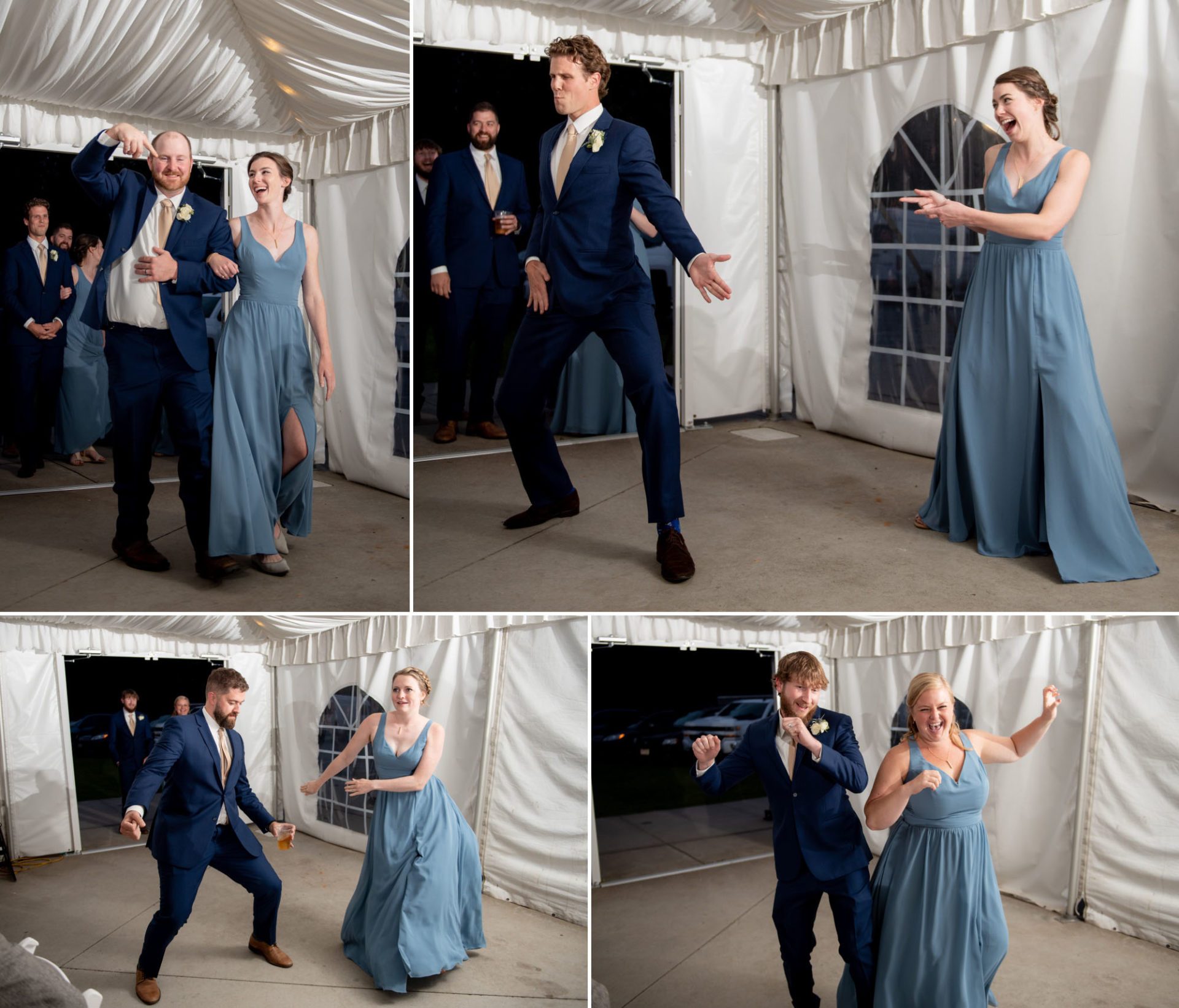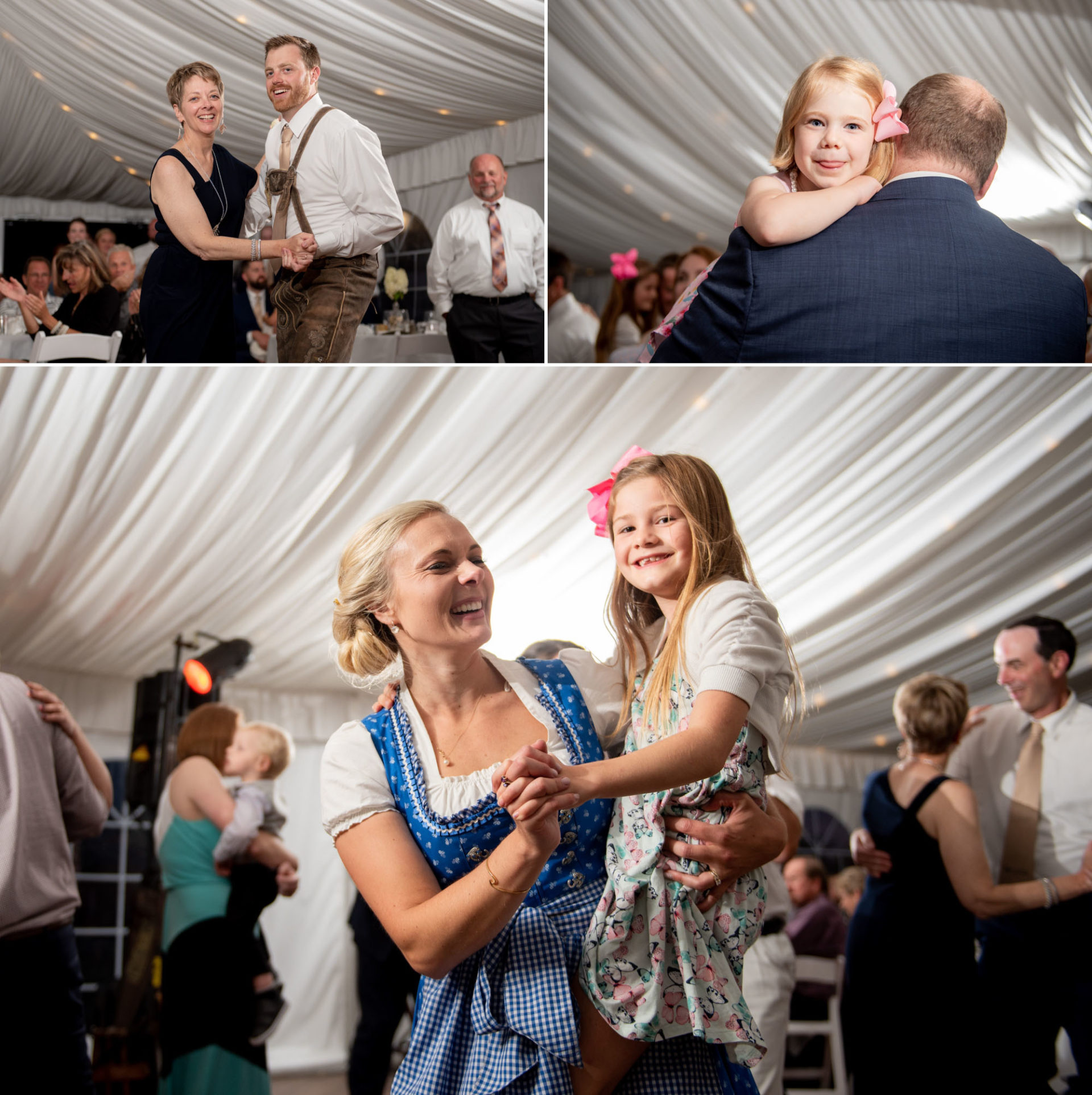 What were the top 3 favorite things about working with Angie as your photographer? 1. Very helpful in suggesting poses and staging you to feel natural. 2. She was not afraid to climb in the hack rack with us to take photos. 3. She laughed easily, was honest, and we felt very comfortable with her.