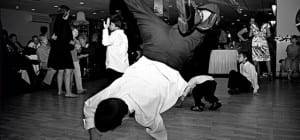 The best love is the kind that awakens the soul and makes us reach for more,
that plants a fire in our hearts and brings peace to our minds.
And that's what you've given me.That's what I'd hoped to give you forever.
~The Notebook~
I just love a wedding filled with familiar faces. I had the opportunity to photograph the sister of a past wedding client of mine. Not only were there several memorable people but the entire reception took me back to my wedding day as well. Talk about a trip down memory lane! Not only was there reception in the same city as ours but they also had the same DJ. :) LeeAnn and Matt, I must say, you have good taste.
The wedding was beautiful and the weather was perfect! The reception, well, that was definitely one of a kind. It was like soul train for children. There were kids doing hand stands, running up the walls, spinning on their backs, and yes, one kid was even doing the worm…and might I add, VERY well too. It was so much fun to photograph!
Enjoy the sneak peek Matt and LeeAnn.
Headed to the Lake.
Simply Lovely!
Here are one of the many talented kids! :)