Madison, WI ~ Wedding Photographer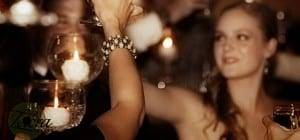 "What do you want, Mary? Do you want the moon? If you want it, I'll throw a lasso around it and pull it down for you. Hey! That's a pretty good idea! I'll give you the moon!" "I'll take it!" ~It's a Wonderful Life
There is something to be said about vintage buildings. A place filled with breath taking chandeliers, cathedral ceilings that strain your neck in awe at the hand-carved details, the stories that fill your head with the history that once took place many many years ago. Lets not forget that amazing smell, like the great smell of an old bookstore.
I joined Jeremy and Jackie in the downtown area of Madison at the Orpheum Theatre. It was a unique experience reminiscent of days gone by. The Orpheum set the stage for a wonderful night…something to keep in mind for those future couples. ;)
The couple had a "first look" prior to the wedding ceremony, Jeremy's dad played some Beethoven on the piano, and the loving song Jeremy composed and played for Jackie were just some of the "high notes" of the evening. :) What a talented family!!!
Enjoy your sneak peek and let the music play on!
Who are Megan and Chris???

WOW!!!! What a place to eat in.

My first time photographing the bride putting the boutineer on her groom.

Jeremy's Dad on the piano…this familys got talent!

Jackie was tearing up during Jeremy's song for her. SO sweet!

The reception was full of energy and laughter!

What a fantastic first dance!

No comments yet