Let there Be Light!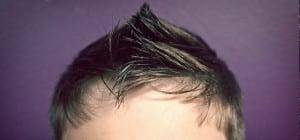 It is now May and wedding season is coming into full swing. I officially have fifteen weddings booked for the summer so it should be a busy time. I am sure by wedding number five or six I am going to start begging people to edit my photos for me.
I would love to hire someone else to edit my photos or at least have someone teach me how to do so more efficiently. That is part of the fun of being a photographer though, there is always more to learn. Technology is always changing and it seems as though the knowledge is infinite in photography. So I decided to try to catch up with some more aspects of photography…Light Kits! Oh, yes, bright lights that may be blinding but trust me, the temporary loss of sight is completely worth it once you see the photo.
It was a blast experimenting with the different shadows and the overall contrast it produces. I definitely fell in love with the differences it can produce in my photos. For all of my future clients, I hope you like what you see because this puppy will be following behind me ths summer. :)
I just want to thank my great friend for letting me use your son for my model, he was a very patient seven-year-old.
Every kid thinks they have some sort of super powers!

I love the shadows here!

No comments yet