I'm on a Boat, I'm on a Boat, Everybody look at me. 'Cause I'm sailing on a Boat!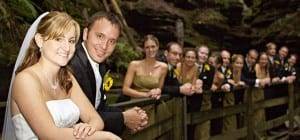 Chris and Nicole were the second couple to book a wedding with me, and what brave people they were.
When we met to go over the details of their wedding, I found out that I would also get the chance to join them on a boat ride through the Dells. As a kid, I believe I took the same boat tour about a dozen times but this time was definitely different. We stopped at an amazing rock formation with a small, wooden walk way that traveled throughout these formations. It was definitely a place a Wisconsinite would never want to miss.
The boat ride was amazing and the ceremony held its own unique events as well. The bride and groom had a coreographed first dance and it was adorable! Then, later in the evening Chris suprised everyone and sang a song in front of everyone for Nicole. I was so impressed, not only because this was the ultimate in romance but because his voice was very impressive!!!
Thank you for sharing your day with me Chris and Nicole…Enjoy your sneak peek!
Chris's face when seeing Nicole for the first time…tear jerking!
Nicole and Chris were smiling like this throughout the entire ceremony…adorable!
Eyes only for Nicole…Yeah, I know. A bit corny!
My favorite photo and I caught this by pure luck!
<a
A talented dancer…LOVE IT!
I would have rated this garder toss a TEN myself!!!
No comments yet