"Gimme a head with hair, long, beautiful hair. Shining, gleaming, streaming…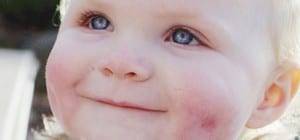 After several attempts to bring the four generations together, we finally had success on a beautiful fall day at the Rotary Gardens in Janesville, WI.
Upon arriving to the gardens, I saw Melissa (a former high school classmate of mine), her mother, grandmother, and her daughter preparing for the photoshoot. The first thing I noticed was the identical sets of gorgeous hair on Melissa and her mom.
Ava, after recently recovering from a double-ear infection seemed ready to go with her bright blue eyes and adorable smile. I have to say, Ava seemed to have a natural model's carisma with the camera.
It was the perfect day to capture all four generations and get outside to enjoy the nice weather!
I can not wait to take their Christmas photos….Enjoy the sneak peek!
Ava's natural "model pose"

There is that beautiful hair!

Look at those perfect rosy cheeks!!!

No comments yet