Family Photographer ~ Sun Prairie, WI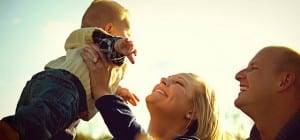 I don't need no money, fortune, or fame.
I got all the riches baby, one man can claim.
~The Temptations~
Some of you maybe remember these faces from last year. The last time I photographed Dan and April's boys, well, lets just say the little one wasn't even crawling yet. :) I also met with April's brother and his family. It was a great day for photographs…gotta love dusk lighting!
Enjoy!!!
I love curious baby hands…so cute!
Baby Blues!
Ha ha…I am pretty sure this is only the beginning for these three boys! :)