Blue Eyed Beauties….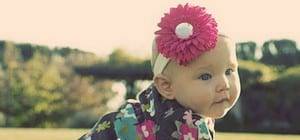 So some of you may remember Rudy and Jillian from a few months ago. I was lucky enough to photograph Carrie and Brant's adorable, blue-eyed children once again.
This time I met them at the Olbrich Gardens in Monona, WI. I absolutely love photographing at the Olbrich Gardens. It is a gorgeous place that offers beautiful photos year round.
The last time I met with the Brown Family, Rudy gave me a run for my money but this time he was full of smiles! Jillian, now 9 months old was also a blast to work with. Of course though, kids will be kids. Jillian got a little too close to the water fountain and poor Rudy had a tough time towards the end. The best part about it though, was it made for some very realistic photos. :) I LOVED it!!!
I can not wait until the next time I get to photograph this family and see how much their kids have grown.
Enjoy your sneak peek and THANK YOU again…
It's a "love" choke hold…and check out those BLUE BLUE eyes…stunning!

This photo says a million words!

Poor Jillian :(

Three words…Three, Years, Old!

No comments yet