"A man travels the world over in search of what he needs, and returns home to find it."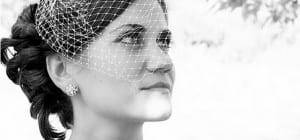 A simple wedding, overflowing with love, and the laughter of a happy family. Words can not describe the happiness felt by the family and friends at Phil and Megan's wedding in Madison, WI.
Phil's Mom and Step-mom are the most adorable people I have ever seen together. They act like best friends and at one point even chanted together that "the Moms are in the house!" I could go on and on about the joy of this family and it was such a privilege to work with all of them.
The reception was absolutely gorgeous!!! You would never have guessed it was in the backyard of Phil's parents' house. Mini candy-filled jars, chocolate lady bugs, and hand picked daisies covered the tables. Adorable, colorful cupcakes, a gorgeous walk way with overgrown vines, and countless handmade cheesecakes! Yum! :) You could definitely tell that a lot of work went into this wedding and I am sure the entire family lended a helping hand.
Thank you for letting me part of your day and enjoy your sneak peek….at last!
Megan's amazing eyes…

This photo makes me think of the 50's when women wore heels while vacuuming.

Phil's Mom's awesome gloves…this woman was SO great!

The trees on the walk to the house were covered with memories of Megan and Phil…Loved it!!!

Megan and Phil even have cute matching bracelets, I LOVE it!

No comments yet