A Giggle, A Curl….A Sweet Little Girl!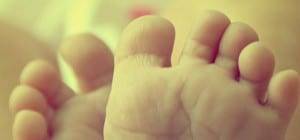 Babies. Perfect little babies! From the feeling of complete contentment while holding them in your arms, to run screaming down the road because you can't stop the crying.
Either way, their adorable little rolls and that sweet baby smell makes everything about them undeniably perfect.
I offered to do this photo shoot for one of my good friends as a gift for their new baby girl. Plus, it is a newbie and I can not pass that one up. So here she is…Meet Elizabeth! :)
This little piggy…

Baby Rolls…LOVE em! :)

All tired out.

No comments yet